Tell your dentist refer you to Dr. Shih for specialized care (925) 706-8688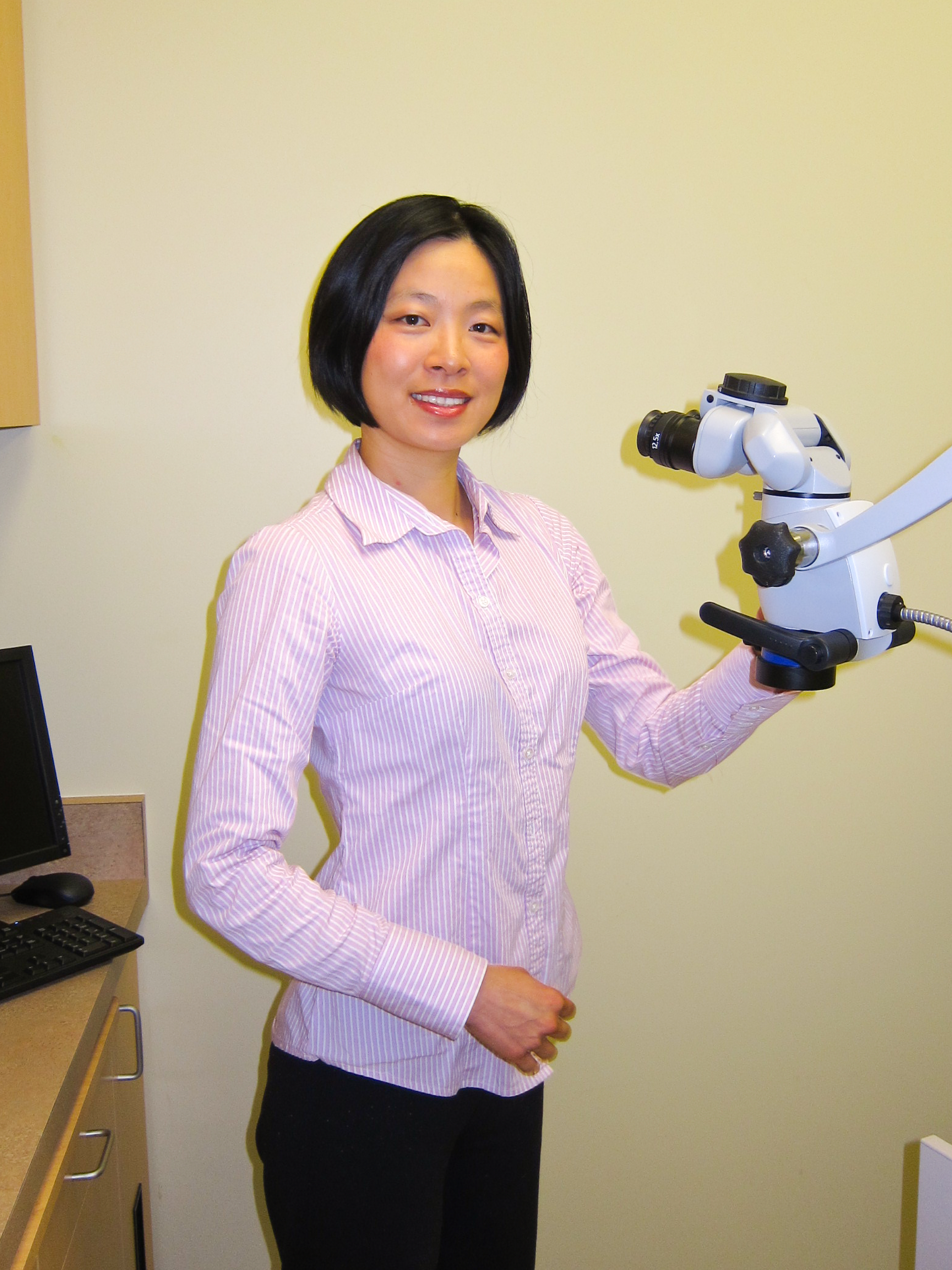 Weilin Shih DDS
Root Canal Specialist For Children and Adults
About Dr. Shih
Dr. Weilin Shih is an endodontist. Endodontists are dentists with at least two additional years of advanced specialty education in diagnosis and root canal treatment. Dr. Shih received her Doctorate of Dental Surgery from UCLA and specialty degree from University of Pennsylvania. Dr. Shih uses her special training and experience in treating difficult cases, such as teeth with narrow or calcified canals, and unusual anatomy.
Our practice is dedicated to providing the highest standard of service and patient care in a relax, pleasant setting utilizing our specially trained staff. Dr. Shih uses the latest technology, including a state of the art Zeiss microscope for all endodontic procedures. The increased magnification and illumination greatly improves diagnostic capabilities and the preciseness of surgical procedures, allowing her to treat advanced cases. Long-term prognosis is enhanced.
What Is A Root Canal?
If a tooth's nerve becomes infected or inflamed, root canal treatment may be the only way to save the tooth instead of extraction. Root canal treatment consists of removing the nerve within the roots of the tooth and placing a root filling.
How does endodontic treatment save the tooth?
During root canal treatment, the inflamed or infected nerve is removed and the inside of the tooth is carefully cleaned and disinfected, then filled and sealed with a rubber like material called gutta percha. Afterwards, the tooth is restored with a crown or filling for protection at your general denstist. After restoration, the tooth continues to function like the other teeth in your mouth.
Tell your dentist refer you to Dr. Shih for specialized care (925) 706-8688