Call Kids Dental World today to schedule (925) 706-8688
Are you on Facebook? So are we! Click here to 'Like' us on Facebook!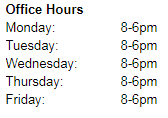 Kids Dental World
4045 Lone Tree Way Suite A
Antioch, CA 94531
Phone (925) 706-8688
Contact Form
Fill out the form below, and we will get back to you as soon as possible!